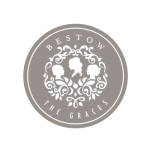 Will you go back to wearing makeup?
In the process of developing The Graces Brightening Lotion, I've heard many skin stories. And it's got me thinking about women and make-up.  About what make-up we wear and why we wear it.
Can you leave the house without it?
Perhaps you've become accustomed to not wearing make-up during the COVID-19 lockdown. We have an opportunity here to consider whether we want to go back to wearing heavy make-up in this new normal we are creating together.