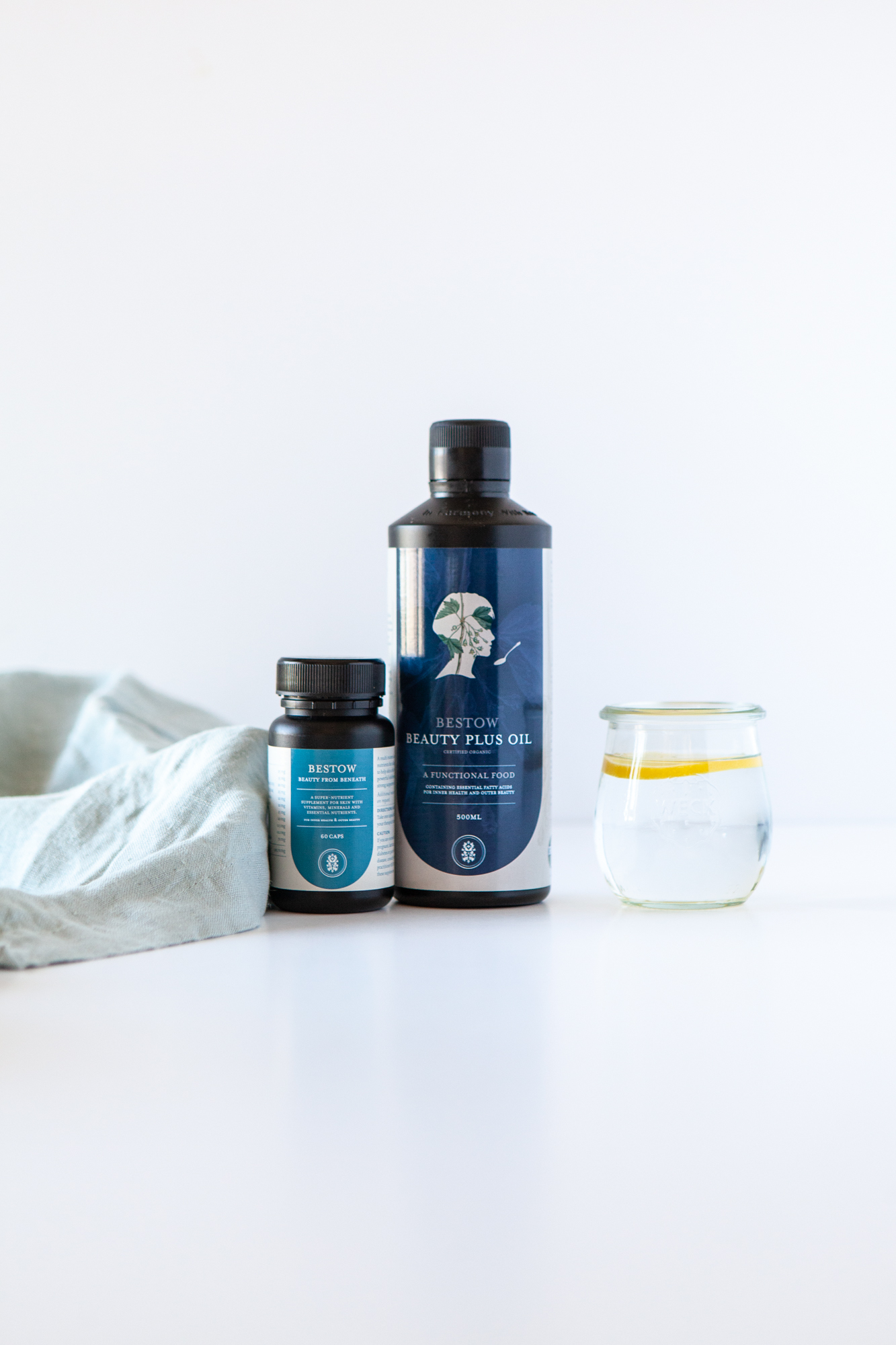 Looking for the perfect place to start your Bestow Beauty journey? Congratulations! You've found it!
Bestow skin nutrition boosters are made from natural food sources. They provide a rich feast of bio-available nutrients to help supplement the Bestow way of eating.
With modern food production and storage methods, even when you eat a basically healthy diet, it is difficult to reach the full Recommended Daily Intake of key nutrients needed to support health and wellbeing.
Bestow products are an important part of addressing the short-fall. They provide your body and skin with an impressive dose of many of the essential nutrients your body and skin requires to thrive.