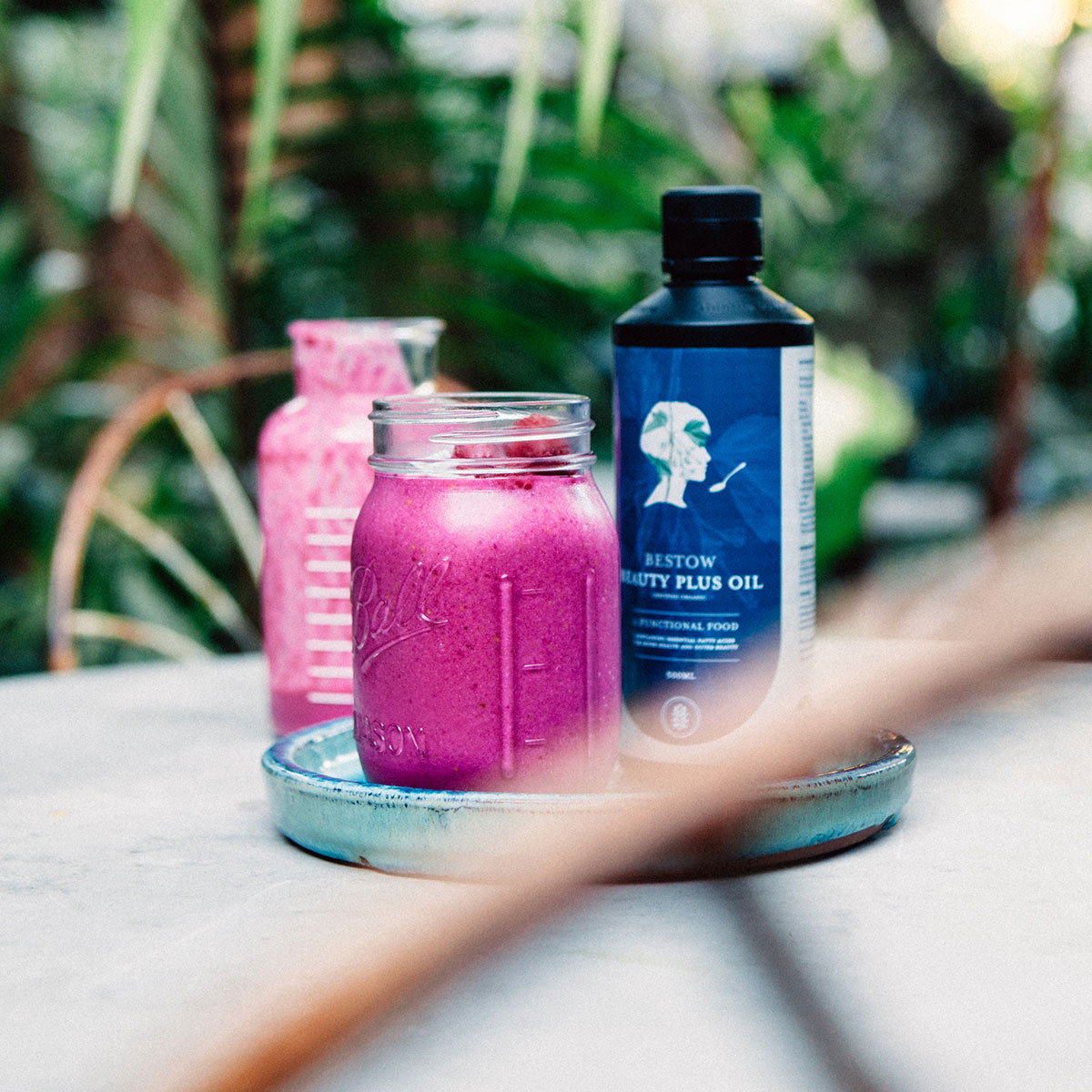 A daily ritual to nourish 
your skin from within
The Ritual:
Set a reminder in your phone or calendar to make your mid-afternoon Bestow Smoothie Ritual. Get ahead of the blood-sugar drop!
Make your Bestow Smoothie (recipe below).
Pour it into a nice glass and sprinkle on some toppings.
Take a break for five minutes and sit and sip your smoothie slowly, savouring each mouthful.
Picture the abundance of nutrients entering your body and nourishing your skin.
Wash your blender and go about the rest of your afternoon with sustained energy.