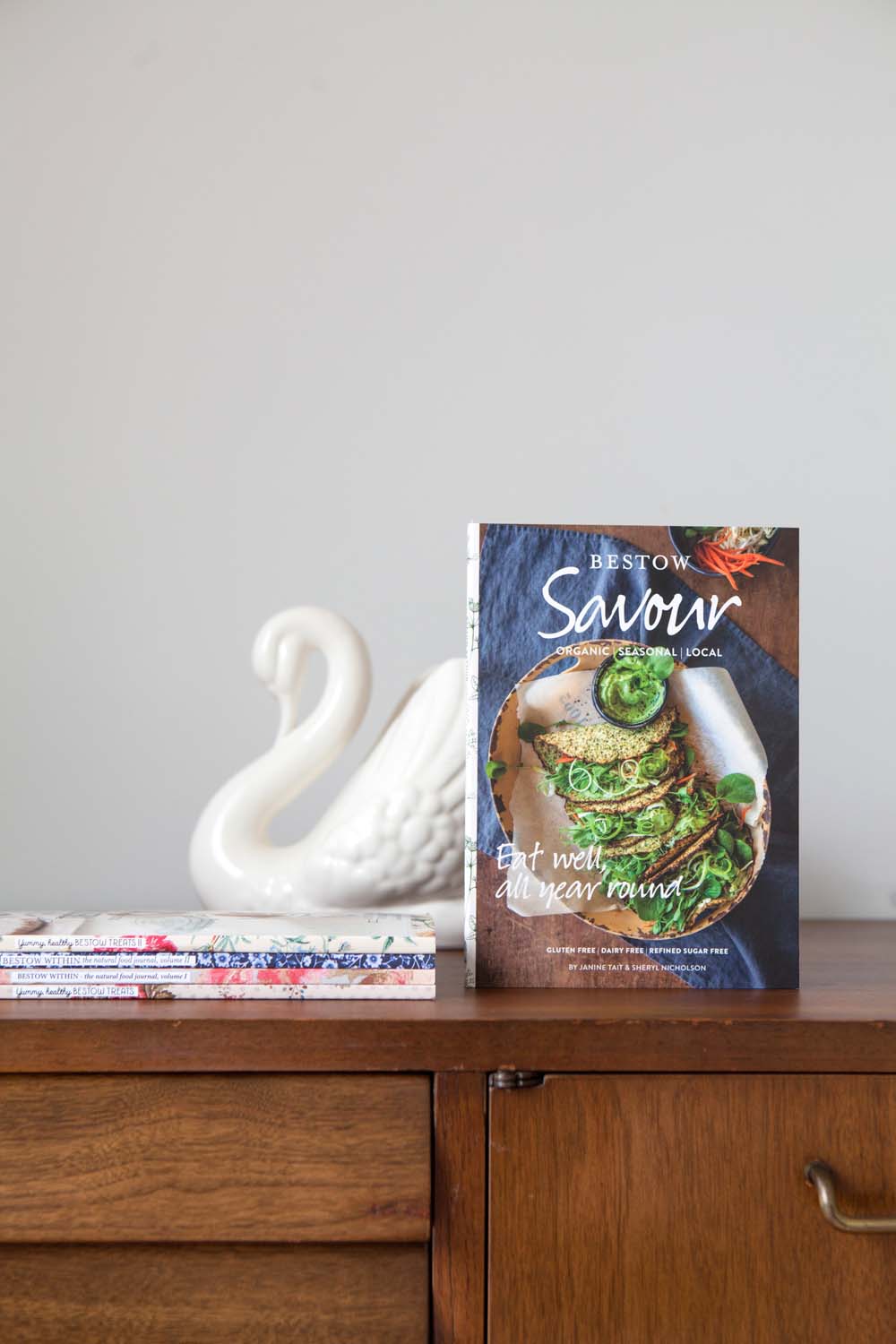 Bestow Savour Recipe Book
Vegetarian Recipe Book from Bestow.
SAVOUR brings to your kitchen a nutritious and tasty collection of one-dish savoury meals which celebrate organic, locally-grown, seasonal vegetables. With energising summer meals and nourishing fare for the cooler months, you'll eat well, all year round.
The more distant we have become from the source of our food, the sicker we have become a population. The recent rise of readily available, nutrient rich, organic fruit and vegetables is a wonderful gift for us in our wellness journey.  Once you taste the fuller flavours, you'll find it hard to go back
To get optimum health benefits from fruit and vegetables you need to eat them fresh, so stay close to nature's rhythms. When you take your cues from nature you'll never be stuck for what to cook. As a health bonus, nature provides us with food that is rich in certain nutrients we require for each specific season.